Facebook Prints
Create beautiful prints straight from your Facebook photos.
Get started
No risk. 100% guaranteed.
It's so easy.
Connect online, choose the Facebook photos you want. Choose your filter, and print Facebook photos to canvas. It's never been so easy to be so creative.
1
Head over to our Get Started page and click on the Facebook button.
2
Log in to Facebook and select your photos to print to canvas.
3
Choose from eight unique filters to complete your art piece. Checkout via our secure site.
Get started
Eye-popping filters and effects.
Distressed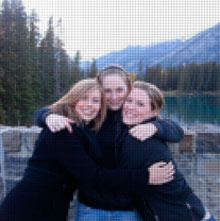 Dotrix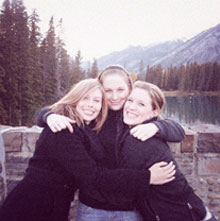 Polaroid
Lomo
Grain
Grain Color
Oil Painting
Sketch
Get started
What sets us apart from the competition.
Enlarge your Facebook photos to perfection.
Enlarging your Facebook photos is easy with CanvasPop. Simply choose the size of your canvas and apply the filter of your choice. We look after the rest.
Pictures set to stun.
With the power of CanvasPop's PicturePerfect™ technology, even low-resolution photos can look amazing.
No jagged pixels. Just smooth, crisp results when you print and enlarge Facebook photos with us.
Surprise that someone special.
No more spoiled surprises because you first had to ask a friend for the original version of a favorite photo to print to canvas and give as a gift.
With CanvasPop, select any photo from your Facebook account where you're tagged: Fine-tune it. Enlarge it. Print it. Gift it. It's a great way to share the love.
Extra options for extra wow power.
We don't stop at printing and enlarging Facebook photos to canvas. Extra options are also available for a small additional fee, including a full range of gallery-wrapped wooden frames and additional special effects.
We can even remove unwanted objects from your digital image.
Want to create your own Facebook Print?
Get started
No risk. 100% guaranteed.