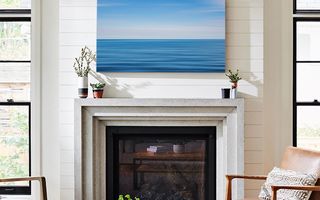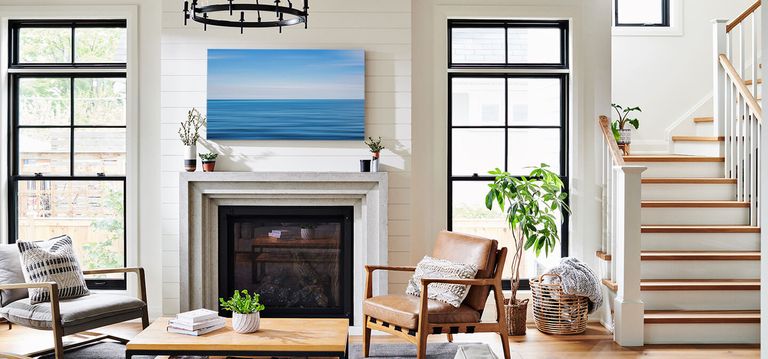 Privacy policy
Full Privacy Policy
Introduction

WorkshopX Inc. d/b/a "Canvaspop" ("Canvaspop", "we", "us") has created this Privacy Policy ("Privacy Policy") in order to set out how we collect, use, and disclose personal information through our Canvaspop Website and the Services (as identified on our Website).

The privacy of our Users is of great importance to us. By visiting our website located at https://www.canvaspop.com/, including subpages, (collectively, the "Website"), or using the Platform or Services in any manner, you acknowledge that you accept the practices and policies outlined in this Privacy Policy and you hereby consent to the collection, use and disclosure of your Personal Information in accordance with this Privacy Policy.

What does this privacy policy cover?

This Privacy Policy covers our collection, use and disclosure of information about identifiable individuals and information which can be used to identify an individual ("Personal Information"). Personal Information may be collected about Users and visitors to the Website.

This Privacy Policy covers the activities of Canvaspop as well as our affiliates, including WorkshopX Inc., Canvaspop LLC.

This Privacy Policy does not apply to the practices of companies that we do not own or control. You are responsible for ensuring that you have obtained the necessary authorizations and consents for any Personal Information you make available to us for use in accordance with this Privacy Policy.

Collection and use of personal information

Account Information. In order to use the Services, Users may be required to have a valid Canvaspop account to log in to the Platform ("Account"). When you register for the Services or create an Account, Canvaspop collects certain information from you (collectively, "Account Information"). When you register for the Services or make a purchase, Canvaspop collects your name, email address, personal phone number, shipping address, and payment information. We use this Personal Information to process your purchase transactions and deliver your purchases.

Services Information. When our users utilize the Services to make purchases, Canvaspop collects your purchase and transaction information. For example, the Website will store your past purchases. Canvaspop also collects your IP address while you are using the Website in order to determine your currency and locale.

Use of Personal Information. Canvaspop uses the Account Information and Services Information to:

authenticate access to the Account and provide access to the Services;

provide, operate, maintain and improve the Services;

send technical notices, updates, security alerts and support and administrative messages;

provide and deliver the Services and features you request, process and complete transactions, and send you related information, including confirmations and invoices;

respond to comments, questions, and requests and provide customer service and support;

communicate with you about services, features, surveys, newsletters, offers, promotions, contests and events, and provide other news or information about us and our select partners;

investigate and prevent fraudulent transactions, unauthorized access to the Services, and other illegal activities;

personalize and improve the Services, and provide content, features, and/or advertisements that match your interests and preferences or otherwise customize your experience on the Services;

monitor and analyze trends, usage, and activities in connection with the Services and for marketing or advertising purposes;

link or combine with other information we receive from third parties to help understand your needs and provide you with better service;

enable you to communicate, collaborate, and share files with users you designate; and

or other purposes which we will notify you about and seek your consent.

Cookies

The Website uses "cookies" to collect information and improve our products and services. A cookie is a small data file that is stored on your device. Cookies cannot be used to see any other data on your computer, nor can they determine your e-mail address or identity.

We may use "persistent cookies" to save your registration ID and login password for future logins to our service. We may use "session cookies" to enable certain features of our service, to better understand how you interact with our service and to monitor aggregate usage and web traffic routing on our service. We also use session cookies to keep track of items you have viewed and store such items in your cart while you are browsing.

You can change your browser options to stop accepting cookies or to prompt for your permission before accepting cookies. Choosing to decline cookies may affect your access to our products and services.

The Website may also use technologies such as beacons, scripts, and tags. These technologies may be used for analyzing trends, administering the website, tracking users' movements around the website, and gathering demographic information about our user base as a whole. Various browsers may offer their own management tools for removing these types of tracking technologies. We also use third-party ad companies such as Facebook to help provide some of our advertising services. These third parties may place cookies on your computer and collect data about your online activities across websites or online services when you are logged into the third-party service.

Storage location and transfer of personal information

Canvaspop processes and stores its data, including Personal Information, on servers located in the United States. Canvaspop also transfers data to the third-party service providers described on our Sub-Processors webpage, available here: ("Sub-Processors"). By submitting Personal Information or otherwise using the Services, you agree to this transfer, storing or processing of your Personal Information in Canada and United States. You acknowledge and agree that your Personal Information may be accessible to law enforcement and governmental agencies in Canada and the United States under lawful access regimes or court order.

Disclosure of personal information with third parties

Service Providers and Business Partners. We may from time to time employ third parties to perform tasks on our behalf and we may need to share Account Information and other Personal Information with them to provide certain services. Unless we tell you differently, such third parties do not have any right to use the Personal Information we share with them beyond what is necessary for them to provide the tasks and services on our behalf. The third parties we currently engage includes third party companies and individuals employed by us to facilitate our services, including the provision of database management, payment processing and customer relationship management tools, including the Sub-Processors.

Business Transfers. If our business (or substantially all of our assets) are acquired by a third party, or if we go out of business, enter bankruptcy, or go through some other change of control, Personal Information may be made available or otherwise transferred to the new controlling entity, where permitted under applicable law.

With Your Consent. If we need to use or disclose any Personal Information in a way not identified in this Privacy Policy, we will notify you and/or obtain consent as required under applicable privacy laws.

As required by law. We may disclose your Personal Information to third parties without your consent if we have reason to believe that disclosing this information is necessary to identify, contact or bring legal action against someone who may be causing injury to or interference with (either intentionally or unintentionally) our rights or property, other users, or anyone else (including the rights or property of anyone else) that could be harmed by such activities. Further, we may disclose Personal Information when we believe in good faith that such disclosure is required by and in accordance with the law.

We also reserve the right to access, read, preserve, and disclose any information as we reasonably believe is necessary to:

satisfy any applicable law, regulation, legal process or governmental request; enforce our contracts or user agreement, including investigation of potential violations hereof; and

detect, prevent, or otherwise address fraud, security or technical issues.

The above may include exchanging information with other companies and organizations for fraud protection and spam/malware prevention. Notwithstanding the general terms of this policy, the collection, use, and disclosure of Personal Information may be made outside of the terms herein to the extent provided for in any applicable privacy or other legislation in effect from time to time, or pursuant to court orders.

Retention

We will keep your Personal Information for as long as it remains necessary for the identified purpose or as required by law, which may extend beyond the termination of our relationship with you. [JJ1] We may retain certain data as necessary to prevent fraud or future abuse, or for legitimate business purposes, such as analysis of aggregated, non-personally-identifiable data, account recovery, or if required by law. All retained Personal Information will remain subject to the terms of this Privacy Policy.

If you wish to be informed what Personal Data we hold about you and if you want it to be removed from our systems, please contact us using the contact information set out below. Note that where we act as the data processor on behalf of our users, you will be required to contact the data controller directly.

Residents of the European Economic Area ("EEA")

If you are a resident of the European Economic Area (EEA), you have certain data protection rights. Alongside aims to take reasonable steps to allow you to correct, amend, delete, or limit the use of your Personal Information (known as "Personal Data" under the EU General Data Protection Regulation).

If you wish to be informed what Personal Data we hold about you and if you want it to be removed from our systems, please contact us using the contact information set out below. Note that where we act as the data processor on behalf of our users, you will be required to contact the data controller directly to exercise your rights.

In certain circumstances, where we act as data controller, you have the following data protection rights:

Request access to your Personal Information (commonly known as a "data subject access request"). This enables you to receive a copy of the Personal Information we hold about you where we are the data controller and to check that we are lawfully processing it.

Request correction of the Personal Information that we hold about you. This enables you to have any incomplete or inaccurate information we hold about you corrected, though we may need to verify the accuracy of the new information you provide to us.

Request erasure of your Personal Information. This enables you to ask us to delete or remove Personal Information where there is no good reason for us continuing to process it. You also have the right to ask us to delete or remove your Personal Information where you have successfully exercised your right to object to processing (see below), where we may have processed your information unlawfully, or where we are required to erase your Personal Information to comply with local law. Note, however, that we may not always be able to comply with your request of erasure for specific legal reasons which will be notified to you, if applicable, at the time of your request.

Object to processing of your Personal Information where we are relying on a legitimate interest (or those of a third party) and there is something about your particular situation which makes you want to object to processing on this ground as you feel it impacts on your fundamental rights and freedoms. You also have the right to object where we are processing your Personal Information for direct marketing purposes. In some cases, we may demonstrate that we have compelling legitimate grounds to process your information which override your rights and freedoms.

Request restriction of processing of your Personal Information. This enables you to ask us to suspend the processing of your Personal Information in the following scenarios: (a) if you want us to establish the information's accuracy; (b) where our use of the information is unlawful but you do not want us to erase it; (c) where you need us to hold the information even if we no longer require it as you need it to establish, exercise or defend legal claims; or (d) you have objected to our use of your information but we need to verify whether we have overriding legitimate grounds to use it.

Request the transfer of your Personal Information to you or to a third party. We will provide to you, or a third party you have chosen, your Personal Information in a structured, commonly used, machine-readable format. Note that this right only applies to automated information which you initially provided consent for us to use or where we used the information to perform a contract with you.

Withdraw consent at any time where we are relying on consent to process your Personal Information. However, this will not affect the lawfulness of any processing carried out before you withdraw your consent. If you withdraw your consent, we may not be able to provide certain services to you. We will advise you if this is the case at the time you withdraw your consent.

Please note that we may ask you to verify your identity before responding to such requests.

You have the right to complain to a Data Protection Authority about our collection and use of your Personal Data. For more information, please contact your local data protection authority in the European Economic Area (EEA).

If you wish to exercise any of the rights set out above, please contact us using the contact details below.

You will not have to pay a fee to access your Personal Information (or to exercise any of the other rights). However, we may charge a reasonable fee if your request is clearly unfounded, repetitive or excessive. Alternatively, we may refuse to comply with your request in these circumstances.

We may need to request specific information from you to help us confirm your identity and ensure your right to access your Personal Information (or to exercise any of your other rights). This is a security measure to ensure that Personal Information is not disclosed to any person who has no right to receive it.

We may also contact you to ask you for further information in relation to your request to speed up our response.

International users

If you are visiting the Website or using the Services from outside of Canada, please note that you are agreeing to the transfer of your information to Canada and the United States and for it to be processed globally by our third party service providers. By providing your information you consent to any transfer and processing in accordance with this Policy.

Access, correction and accuracy

You have the right to access the Personal Information we hold about you in order to verify the Personal Information we have collected in respect to you and to have a general account of our uses of that information. Upon receipt of your written request, we will provide you with a copy of your Personal Information, although in certain limited circumstances, and as permitted under law, we may not be able to make all relevant information available to you, such as where that information also pertains to another user. In such circumstances we will provide reasons for the denial to you upon request. We will endeavor to deal with all requests for access and modifications in a timely manner.

We will make every reasonable effort to keep your Personal Information accurate and up to date, and we will provide you with mechanisms to update, correct, delete or add to your Personal Information as appropriate. As appropriate, this amended Personal Information will be transmitted to those parties to which we are permitted to disclose your information. Having accurate Personal Information about you enables us to give you the best possible service.

Changes to this privacy policy

We may amend this Privacy Policy from time to time. Use of Personal Information we collect is subject to the Privacy Policy in effect at the time such information is collected, used or disclosed. If we make material changes or changes in the way we use Personal Information, we will notify you by posting an announcement on our Website or sending you an email prior to the change becoming effective. You are bound by any changes to the Privacy Policy when you use the Website or Services after such changes have been first posted.

Additional information

Questions regarding this Privacy Policy or Canvaspop's privacy practices should be directed to our Privacy Officer:

Canvaspop
℅ Privacy Team
6 Hamilton Avenue N. Unit 004
Ottawa, ON
K1Y 4R1
Canada
Effective Date: January 1, 2020
Sub-Processors
To support Canvaspop in delivering the Services, Canvaspop engages third-party service providers as sub-processors.
This page identifies our sub-processors, describes where they are located, lists what services they provide to us and identifies the type of personal information processed.
Our business needs may change from time to time and Canvaspop will periodically update this page to provide notice of additions and removals to our list of sub-processors.
| Service Provider | Types of PI processed | Processor Activities | Location |
| --- | --- | --- | --- |
| Amazon Web Services | All listed above | Cloud Hosting | United States |
| Braintree | All listed above | Payment Processing | United States |
| PayPal | All listed above | Payment Processing | United States |
| Klaviyo | Name, email address, IP address | Email Communications | United States |
| Facebook | Email address, IP address | Advertising | United States |
| Google Ads, Analytics, G Suite | All listed above | Advertising, BI Analytics, Email Communications | United States |
| Yotpo | Name, email address, IP address | Customer Reviews | United States |
| Postmark | All listed above | Email Communications | United States |
| Bing | IP address | Advertising | United States |
| Zendesk | All listed above | Customer Support | United States |
| Snapengage | All listed above | Customer Support | United States |
| Hightail | Customer Images | Customer Support | United States |
| Smile | All listed above | Customer Loyalty | United States |
| FedEx | Name, Phone number, Address | Product Delivery | United States, Canada |
| UPS | Name, Phone number, Address | Product Delivery | United States, Canada |
Last updated: June 25, 2020